Ever since Freddie was born, I knew I wanted him in a bedtime routine to help him and help us.  When he was newborn, that was different, but he has always slept reasonably well anyway.  He was in a Moses basket next to me when we first brought him home and then when Freddie was only a few months old we had to move him into his room and his cot as he had outgrown the basket.
He slept well in the day, and we always made sure he had his last bottle when we went to bed.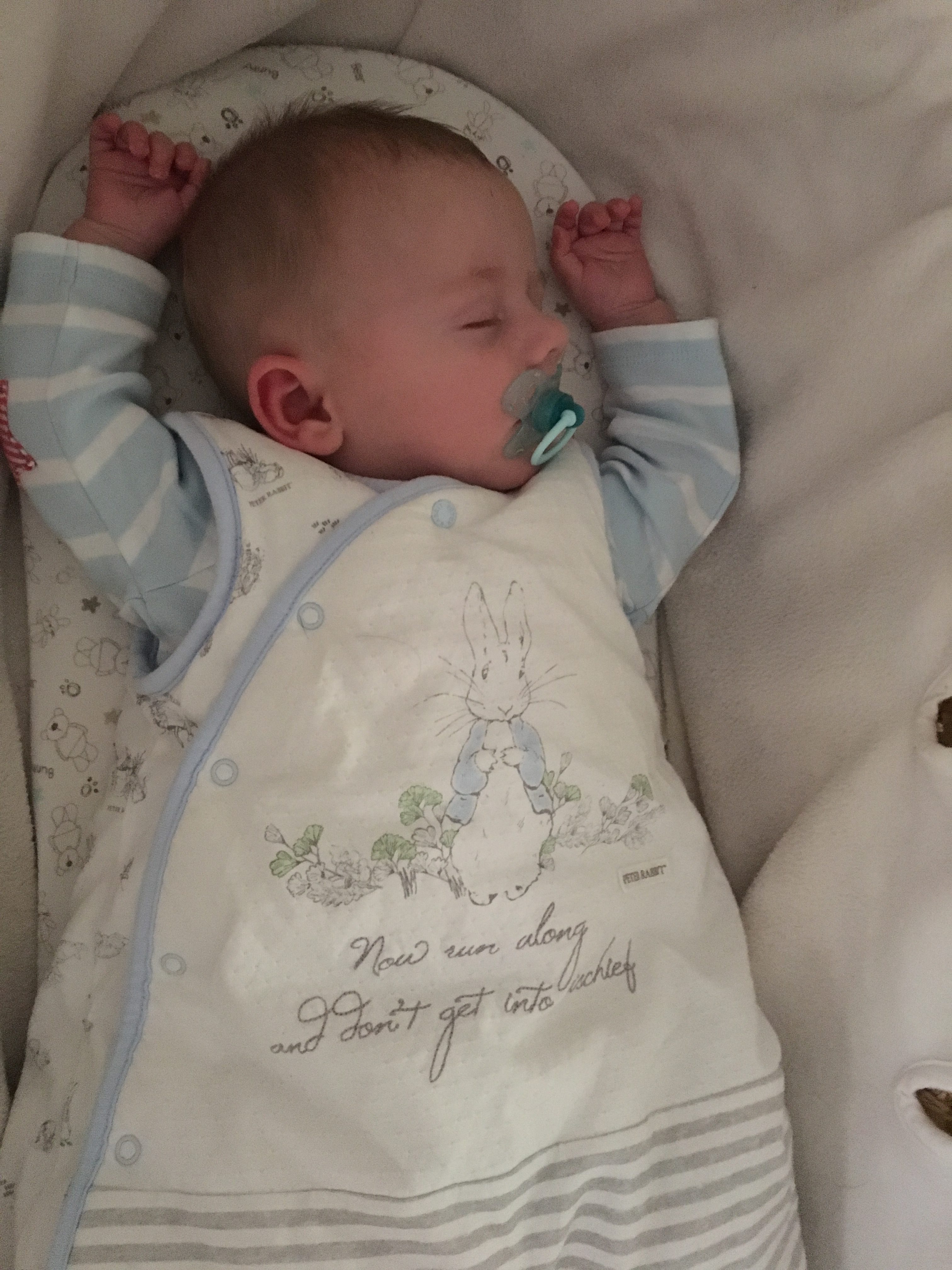 When he got older, we started putting him to bed at about 7 pm and have slowly increased his bedtime, and now at 22 months he goes happily to bed at around 7.30/8pm depending on his nap time in the day or at nursery and whether we are out visiting friends and family.
We put him down with a bottle of milk, kiss him goodnight, turn the lights out and put his lullaby bear on, and without a fight, he drifts off to sleep.  We rarely hear a peep till around 6.30/7am and some mornings we even have to go in and wake him up.
He has all sorts of weird sleeping positions and is still in a sleeping bag due to him fidgeting, as I can't bring myself to getting him a pillow and quilt.
Don't get me wrong we have had some horrendous nights too where he has been in with us since the early hours or I have had to get in with him but as often as we can we try and get him settled in his own bed.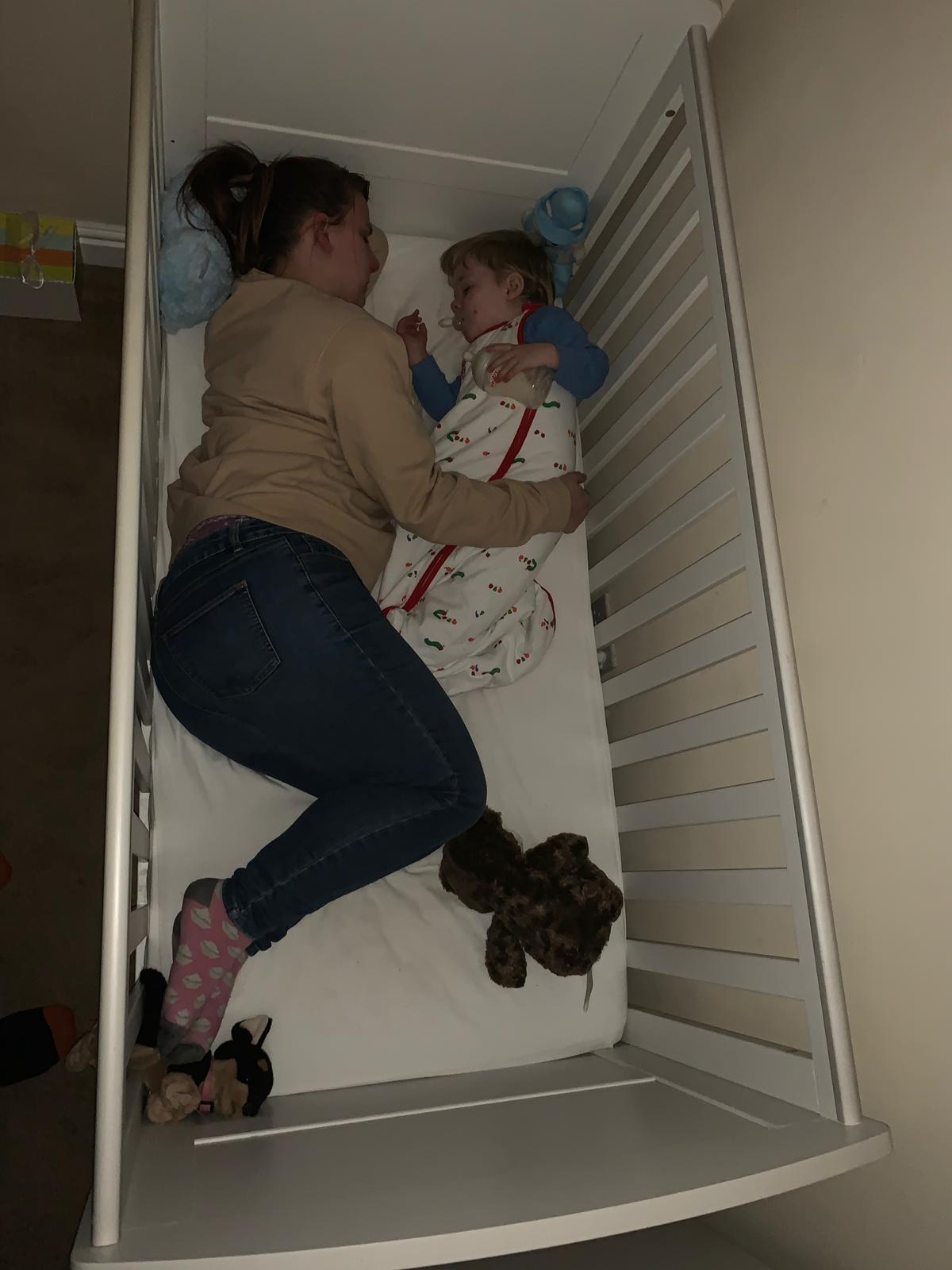 Do you have a bedtime routine?